About us
Learn how you can grow your knowledge and advance your career
We are primarily a group of experienced engineers from the Oil & Gas industry, providing industrial online trainings. Our team is headed by a chemical engineer with over 15 years of industrial experience across various global locations (Europe, USA, Middle East…).
With the increasing awareness of training being a necessity and the advent of e-learning playing a major role, we have committed in 2018 a team of professionals towards development of high quality online trainings for professionals in the Oil & Gas sector.
Our hands-on training experience convinced us of the advantage multimedia inputs, like graphics and animations, provide in increasing interest, understanding, retention and engagement.
Our training methodology was designed to enable individual self paced e-learning .
Besides our input, the products have also included the knowledge of industrial operators, engineers and maintenance experts from companies that have availed our services.
We are committed to providing high quality training courses destined primarily for Oil & Gas, Petrochemical & Chemical industries.
Our training courses cover a wide range of industrial technical skills, engineering practices and mechanical equipment for engineers, technicians, operators and mechanics.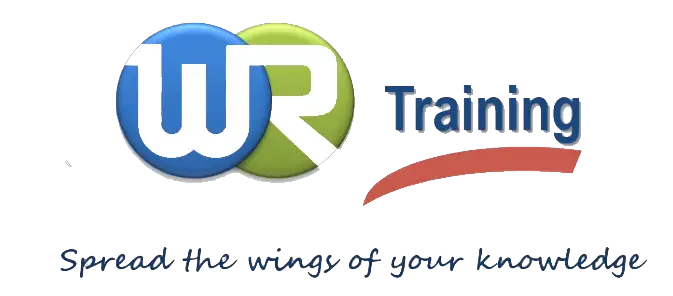 Meet Our Lead Instructors
Taking the Oil & Gas online courses to the next level
What Our Students Have to Say
The most amazing online courses ever. I really learnt valuable information that helped me grow my career in a significant way.
This was my first course using WR Training platform. I picked a subject I know fairly well so that I could gauge how good the courses were. I have gained further knowledge and good resources to come back to another time. I will be booking another course in the near future.
I liked the course very much. It was obvious to me that the research and analysis of the topic was done at a high, professional level. The data and the comparisons that helped explain the data are similar to what I have seen in my experience in consulting. Anyone who is new to the Oil and Gas industry will gain a good appreciation of the history and trends. Thank you and keep up the good work to the WR team.
This course is perfect. I sell to this industry and I have no chemical engineering background. I often feel overwhelmed when I meet with my customers and do not understand the processes at their refineries. I have invested in expensive text books prior to finding this course and they were hard to follow. This course is perfect for anyone working in the industry that needs to know the basics. I will recommend this to other employees in my company for sure! I have already purchased your Petrochemical course and look forward to other courses you bring to your website in the future. Thank you!
I am very grateful for the virtual practical experience given by the 3D animations, graphics and process schemes. I really had a good time learning and refreshing. I now completely understands the working principles of measuring equipment in the field and I am confident to put this knowledge into practice. Thanks again for this wonderful opportunity.
This course is excellent. I've never had in depth broken down training of pumps like this before as far as the animated displays and functions as we go along. Great stuff !
Very helpful course with a lot of valuable information. It traces back in easy and wonderful way the history of oil to the beginning of the last century with clear explanation and insight of major events that shaped our world today. I work in this industry and I found this course ideal to have a comprehensive picture of it. Excellent job.
Involved and well narrated, this course has proven to be extremely valuable for my new career. Thank you for providing this excellent course !
This is my 2nd course with this instructor and he didn't disappoint ! Another excellent course nicely constructed with valuable information about Oil & Gas. I really appreciate the high quality of the slides, graphics and animations. The various examples used throughout the course help in clarifying many concepts that were not clear for me. Now I understand the role of marker crudes and how oil is priced on international markets. Thanks for this wonderful course.
Best online course about centrifugal pumps. The instructor explains all the main components of a centrifugal pump clearly and the best part is explaining along with practical problems. Thus, ensuring that the viewer has a good grasp over the topic. Upon that the course material is really great and worth considering your time.
Join Thousands of Students​ Today !
Get weekly tips and deals with our best content. Your privacy, guaranteed.